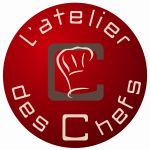 Butternut Squash Ravioli with Broccoli, Beurre Noisette and Pecorino
Homemade ravioli, filled with butternut squash.
This dish is best served with purple sprouting broccoli, chilli beurre noisette and pecorino.
Google Ads
Rate this recipe
3.1

/

5

(

103

Votes)
Ingredients
For the pastry :
250g of 00 pasta flour
1 Whole egg
3 Whole egg yolks
1cl White truffle oil
2cl Olive oil
1cl Water
12g Fine salt
For the filling :
1/2 Butternut squash
2 Sage sprigs
40g Whole unsalted butter
1 Whole banana shallot
For the garnish:
1 Whole garlic clove
5cl Double cream
1 Sprig Bay
6 Pinches Maldon salt
6 Turns freshly ground black pepper
For the vegetables :
Purple broccoli(s) : 300 gram(s) For the sauce :
Sage sprig(s) : 6 Whole
Red chilli(s) : 1 Whole Lemon(s) : 1 Whole
Unsalted butter : 75 gram(s) Pecorino cheese : 50 gram(s)
Details
servings 6
Level of difficulty Average
Preparation time 45mins
Cooking time 20mins
Cost Average budget

Preparation
Step 1
For the pasta
In a food processor mix together the flour and salt.
In a bowl whisk together all the other ingredients and slowly pour into the machine. Blitz until you have couscous consistency.

Take out of the machine and knead for a few minutes until a smooth dough has formed. Wrap in clingfilm and rest in the fridge for half an hour.

Take the pasta out of the fridge and roll on the pasta machine on setting number 1.
Roll 3 times on this setting. Repeat this for settings 2 and 3.

Lay out the strips of pasta and cover with a piece of cling film to prevent it from drying out.
Step 2
For the filling:
Peel and dice the shallot and garlic. Peel and dice the squash.

Sweat the shallot and garlic in half of the butter for around 5 minutes then add the bay leaf and sage. After 30 seconds add the squash and salt and pepper.

Cook for 5 minutes before covering with water and then covering with some parchment paper.

Cook for 20 minutes over a low heat or until tender.
Blitz the filling in a blender and add the cream and the remaining butter. Check the seasoning.

Cool the mixture down then place in a piping bag.
Step 3
To make the raviolis:
Uncover the sheets of pasta. Pipe your filling leaving a 2 inch gap between each one. Carefully lay another sheet of pasta on top.

Press around each one working from one corner making sure there are no air pockets left in the ravioli.
Seal with some water and press the edges down firmly to ensure the raviolis are sealed. Trim with a pastry cutter.

Cook for 2 minutes in boiling salted water. Drain and toss in a splash of olive oil.
Step 4
For the beurre noisette and broccoli:
Remove the seeds from the chilli and very finely dice. Take the sage leaves from their stalk.

Add the butter in a wide non-stick pan and heat until its starts to turn brown. At this stage add the sage leaves, a squeeze of lemon and the chilli.

Remove leaves form the florets of the purple sprouting broccoli and then score the root with a criss cross.

Blanch in boiling salted water for 1 minute then add to the pan of beurre noisette.
Step 5
To plate:
Spoon the ravioli onto a plate, dotting the purple sprouting around, then drizzle the buerre noisette all over. Finish with some freshly grated pecorino

​

Try using other vegetables to make your puree. For example, potato and creme fresh, or carrot and coriander.
Like these recipes? Then you'll love
Chef Tips and Tricks
How to trim and tie a roast
In this video, we show you the best way to trim and tie a roast, all by yourself! You don't need the butcher or supermarket to do it for you when it's so easy to do it at home.