FoodandFrets' profile page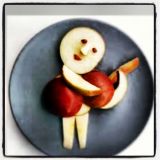 Stephen
I've been a butcher, a cook and a teacher..I see candles in my future!
Blog :
Food and Frets
A food blog of recipes and restaurant reviews in and around Newcastle, Tyne and Wear.
A search for good cooking, good produce and good recipes. The rest is gravy!

Follow me :
My interview :
See my interview!
Find my recipes on the following search pages :
lamb tagine , lamb , Moroccan , main dish , ras el hanout , tagine , spicy lamb