All About Courgettes
Google Ads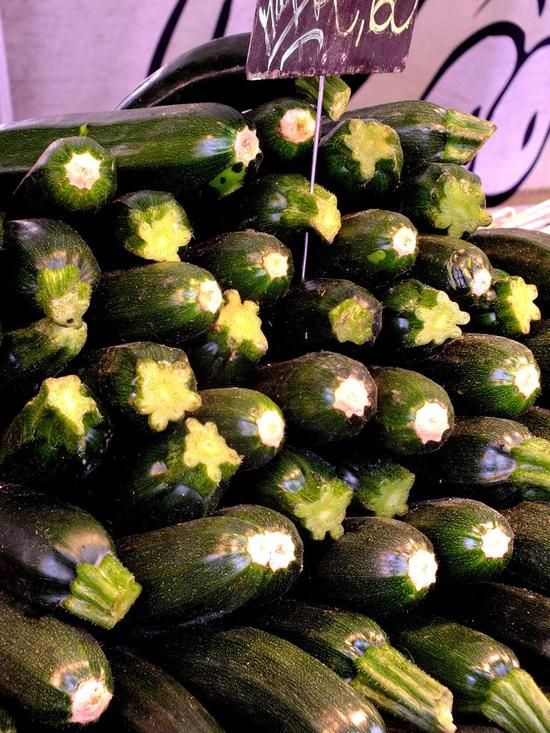 Courgette by day, Zucchini by night.


COURGETTE (ZUCCHINI)
Courgette, also referred to as zucchini, is a popular Summer squash.
Though, like all other squashes, Courgette can trace back to the Americas, this particular variety was first harvested in Italy.
The courgette having only 36 calories, a high water content and up to 10 % of your recommended dietary fiber intake, presents itself as a healthy diet food.
The courgette has also been noted for having anti-cancer benefits and improving vision due to its high percentage of vitamins A and C.

In Season
Peak season for courgette is from July through to September.

How to Pick a Courgette
The skin of the zucchini should be glossy, have no marks discolorations, or bruises.
It should be firm and heavy ( reflecting its high water content.)


How to Store Courgette
Courgettes should be kept, unwashed in the crisper compartment of your refrigerator.
How to Cook courgette
To wash a courgette gently rub it with a brush under warm water. Be sure to trim off the edges. Cuorgettes can be served raw, baked, sweated, au gratin and in sauce.


We like it WIth
Served in a Summer Squash Frittata.
More articles on the same theme