Victoria's interview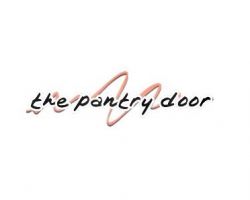 Interview by Laurence
Visit the blog: A Kick At The Pantry Door.
"Above all, preparing a dish should be pure enjoyment, as is seeing people you love enjoying a meal you have prepared for them."
Hello Victoria, so tell us...
When did you begin your blog and what inspired you to start it?
I started blogging in September 2012. I had an idea for a business, which I am developing at the moment, but started this blog to document my ideas and recipes along the way. I do a lot of cake decorating as well, and wanted somewhere I could display my ideas and designs.
If you could go back in time, what is the one piece of advice you would give your younger self as they started out on your blog?
I took me a while to get to grips with the blogging community. I was writing posts and sharing them on facebook and twitter, but it took me several months to get the hang of interacting with other bloggers, taking part in challenges and commenting on other posts. Once you start to do this, you will find that the community reciprocates, and suddenly your pageviews will shoot through the roof.
What is your favorite dish of all time?
Wow, that's like picking a favourite child! I like dishes that surprise me, I recently made a Chicken with Blueberry Sauce dish, the sauce had Southern Comfort and Tabasco sauce in too, and it was sensational! If I eat out, I tend to pick dishes I've never had before, or that I wouldn't make myself at home - I like variety and trying new things.
Your cake designs are brilliant, what's the most complicated thing you've ever had to create with icing?
Thank you! I once made a cake for a friend who wanted fondant models of her three dogs. That was pretty challenging as they had to have the likeness of the three pets rather than being just generic models. I also recently made the cake for a friend's wedding, with loads of handmade roses, and different types of flowers. It took weeks to produce all the intricate petals, with the added pressure of it being for such an important event, but I think I pulled it off!
Do you have a secret weapon in the kitchen?
I have a mini food chopper that I bought from the supermarket for about £4 and I use it all the time for chopping onions finely, making falafel, curry pastes or pesto, or even for blitzing biscuits to make cheesecake bases. It does wonders and was a total bargain. I don't yet have the privilege of owning a food processor, so I couldn't live without my hand held whisk either.
What is your earliest memory involving food?
Haha! When I was three years old my little brother was Christened. My Mum had spent days producing a full buffet, including three majestic Lemon Meringue Pies. Needless to say she was not entirely happy when she walked into the dining room to discover that I had eaten all the meringue from the top of the pies, leaving nothing but little three year old finger prints in the lemon curd filling underneath!
Are there any chefs that you admire in particular?
I adore Nigella, and her carefree attitude to calories and carbs. Taste is everything, and her cooking and entertaining style is very relaxed like mine. I have also recently really found a respect for Paul Hollywood. His new book and TV series were brilliant, and you can tell that he is a baker first, and a celebrity second. I learned a lot from his series.
If you could be a contestant or guest on any cooking show what show would you choose?
The Great British Bake Off. I love the format of the show, and actually got as far as filling out the application form this year, but chickened out before sending it. I'm not very photogenic so don't think I'd ever pluck up the courage to be filmed.
Which Gourmandize recipe would you recommend? (if none take your fancy add your own and share it with us!)
I did spot a very intriguing recipe for Mexican Cake, packed with chilli, cheese and chorizo. I haven't made it yet, but it's definitely on my 'to-bake' list.
Any last words or message for our readers?
There should be no hard and fast rules with cooking and baking. I firmly believe in substituting and making do when it comes to preparing food, and a lot of my recipes reflect that. Above all, preparing a dish should be pure enjoyment, as is seeing people you love enjoying a meal you have prepared for them.
Thank you Victoria for answering our questions and see you soon!
Published by Laurence - 15/08/2013

If you are a blogger, a chef, working in the food industry or have a website about food and cooking, and you would like to share with our community, please contact us!
We would be happy to feature you on our site.