Aoife's interview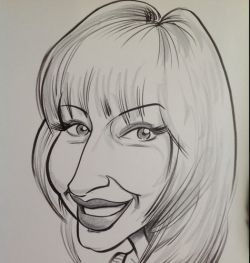 Interview by Laurence
We interviewed Aoife!
Visit the blog: Babaduck.
My Secret weapon in the kitchen? " My husband. He's my chief taster and cleaner-upper after me."
Hello Aoife, so tell us...
When did you begin your blog and what inspired you to start it?
I started my blog in early 2010 when the company I worked for went into receivership. I figured if I was going to sitting at home on the sofa for a while, I'd make use of my time wisely. My best friend inspired the blog with her daily "what am I going to cook for dinner" phone calls. I decided to write the recipes down for her and the blog was born.
If you could go back in time, what is the one piece of advice you would give your younger self as they started out on your blog?
Check, recheck and triple check your recipes. Make sure you're completely accurate in how you describe things.
What is your favorite dish of all time?
It has to be rare Cote de Boeuf with lots of green veg and potatoes. I'm a total carnivore and this is actually the most popular recipe I've ever published on the website
Your photos are great, in your opinion what makes a dish beautiful?
Using great ingredients and not just throwing it onto a plate. Think about how you want it to look
Do you have a secret weapon in the kitchen?
My husband. He's my chief taster and cleaner-upper after me
What is your earliest memory involving food?
Being bribed to walk down the hall by my Dad who was holding a bowl of jelly and icecream. I ran!
Are there any chefs that you admire in particular?
I love Paul Flynn from The Tannery in Dungarvan. He isn't pretentious about food and consistently makes exquisite dishes. I also have a soft spot for Anthony Bourdain because he doesn't give a toss, and we had a fabulous meal in his restaurant Les Halles on honeymoon.
If you could be a contestant or guest on any cooking show what show would you choose?
Guest please! I think I'd like to be a guest judge on Top Chef to sit alongside Padma and Tom.
Which Gourmandize recipe would you recommend? (if none take your fancy add your own and share it with us!)
It has to be the Rainbow Cake I made for my niece Alicia's birthday. It's so simple looking on the outside and a riot of colour when you cut into it. And it's not as difficult to make as you think... http://www.babaduck.com/2012/11/alicias-rainbow-birthday-cake.html
Any last words or message for our readers?
Try everything once.
Thank you Aoife for answering our questions and see you soon!
Published by Laurence - 15/07/2013

If you are a blogger, a chef, working in the food industry or have a website about food and cooking, and you would like to share with our community, please contact us!
We would be happy to feature you on our site.