International Talk (and Eat) Like a Pirate Day
Google Ads


International Pirate Day:
How to Talk (And Eat) Like a Pirate


Yarr! One of ye favourite days of the year will soon plunder its way across the UK, as International Talk Like a Pirate Day transforms family, friends and coworkers into scurvy sea dogs on September 19.
Our scallywag reporter, Laura Packham spoke to ITLAPD co-founder, John "Ol' Chumbucket" Baur to see just how to prepare to not only talk, but eat, like a pirate.


See our delicious Pirate Recipes! Avast me hearties!
How do I get eatin' like a pirate?
While he has plenty of favourite barbecue rib recipes, Ol' Chumbucket says it's all in the technique if you are to truly eat like a pirate.

"Some people like their ribs dry rubbed, others prefer them with a wet sauce, but either way, they can, and should be delicious," he says.

"Slow-cooked over smoke (wood or charcoal) is always going to be better than a gas barbecue. Gas is a lot easier, but you sacrifice flavour."

Try this mouth-watering recipe for Roast Gammon with Crackling and Citrus, Rum & Raisin Sauce.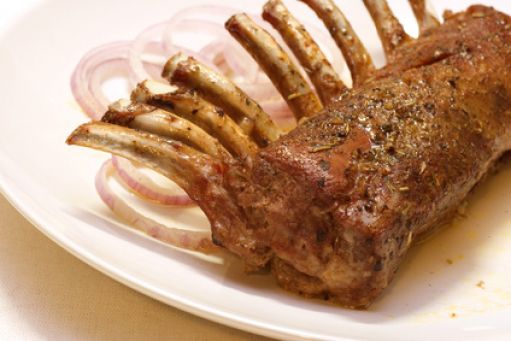 Tips For Perfect Barbecue Ribs - Pirate Style


Use a kettle barbecue, which allows you to use the indirect heat. Putting them directly over the hot coals increases the chance of them drying out or burning, and they'll cook faster.


You want them to cook slowly, surrounded by the smoke, so they practically fall off the bone.


And I prefer sauce to dry rub. I used to make my own, but life is short and I've taken to using Sweet Baby Ray's sauce, sweet and spicy without being too hot.
What be your treasured recipes?
Barbecued pork ribs.
In the 16th and 17th centuries, people in the Caribbean were very good at hunting and capturing wild boars and cooking them on a lattice of green wood, called a "barbacu" This is the where we get the word barbecue. The resultant meat was called boucan, from which we get the word buccaneer.
Limes are important - gotta fight scurvy.
As to what a pirate might eat for breakfast, any kind of porridge or oatmeal kind of thing might be appropriate.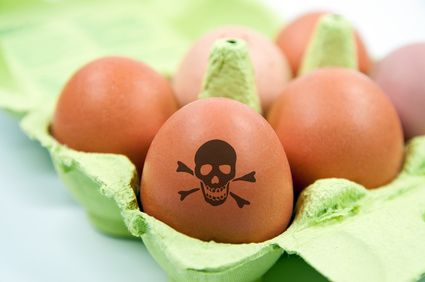 How I be talkin' like a scurvy sea dog?
Ol' Chumbucket says when people think pirate thier natural reaction is to think of the Carribean raiders of the late 17th and _th Centuries. Or simply just to say, "Arrr!"

"The more you can sound like the old actor Robert Newton playing Long John Silver in the 1950 version of "Treasure Island, the closer you are to the ideal – that Cornish accent, with the rolled "Aaarrrs" and rolled eyes," he says.
"But as long as you're letting your "pirattitude," the attitude of a pirate, out to play, you'll do fine."
Here is a video that might help.
When did it all start?

On June 6, 1995, during game of racquetball, co-founder Mark 'Cap'n Slappy' Summers started doing something that would change the day forever – he started talking like a pirate.

"It started almost 20 years ago, when Mark and I were still laboring under the delusion that we could get in shape by regular exercise.," Ol' Chumbucket says.

"...we kept it up and at the end of the hour realized we'd had far more fun than we ever had before on the court – so much so that we decided to stop playing racquetball and concentrate on the pirate talk."

With June 6 being the commemprative day of World War II's D-Day, the pair instead settled on the date of September 19 – the birthday of Mark's ex-wife.

Founders of Pirate Day: Cap'n Slappy and Ol' Chumbucket
TAlk LIKE A PIRATE DAY QUICK FACTS

After seven years the day transformed from a private joke into a sensation when Dave Barry, the Pulitzer Prize-winning newspaper humorist, wrote a column about International Pirate Day.

Within two weeks the day exploded in popularity, reaching Australia, Ireland and all across the U.S.


Over the past few years the pair have done more than 80 radio interviews in a 36-hour period.
People celebrate the holiday at a South Pole research station, at the White House, and on the International Space Station.
Companies have adopted the holiday for special sales events. The most notable being Krispy Kreme, who offers free doughnuts to those dressed like a pirate.


Special thanks to
More articles on the same theme