Emma's interview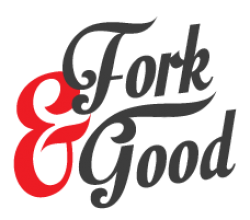 Interview by Laurence
We interviewed Emma!
Visit the blog: Fork and Good.
" Have a sense of humour and willingness to learn because things will go wrong! "
Hello Emma, so tell us...
When did you begin your blog and what inspired you to start it?
The blog was born during a period of intense post Christmas boredom in January 2012. I'd spent the year before learning how to cook, bake and prepare meals properly. A friend convinced me I should be channelling it into a blog.
If you could go back in time, what is the one piece of advice you would give your younger self as they started out on your blog?
Have a sense of humour and willingness to learn because things will go wrong! Things will burn, flop, turn out wonky, be too spicy, too salty or too doughy. Pans will fall on the floor, knives will get stuck in vegetables and pancakes will get stuck to the ceiling. Laugh it off and turn it into a good story.
What is your favorite dish of all time?
Ah. That's a really hard question. How can I possibly choose?!
Your photos are great, in your opinion what makes a dish beautiful?
Cheers! Me and my fiancee share that job. In my opinion, a great dish is one that I can imagine eating. You can fancy up a dish all you like, but if it doesn't look tasty at the same time, what's the point?
Do you have a secret weapon in the kitchen?
Wooden spoons. I have about 30 different ones and I use them for everything.
What is your earliest memory involving food?
My Auntie used to prop me up on her counter top and cook with me. I can still remember everything about it, right down to the smell of melted chocolate in the house when we were done and eating cakes in the living room.
Are there any chefs that you admire in particular?
I love the hairy bikers. They don't take themselves too seriously, they're funny and they make good food!
If you could be a contestant or guest on any cooking show what show would you choose?
Saturday Kitchen Live. Makes me chuckle.
We like the name of your blog, Fork and Good, where did it come from?
It's a tongue in cheek tribute to my dad, who happens to swear a lot and taught me the basics of cooking.
Any last words or message for our readers?
Thank you for reading this far :) Hope to meet you all in the blogging world!
Thank you Emma for answering our questions and see you soon!
Published by Laurence - 07/08/2013

If you are a blogger, a chef, working in the food industry or have a website about food and cooking, and you would like to share with our community, please contact us!
We would be happy to feature you on our site.