Rachel's interview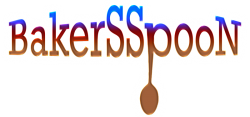 Interview by Laurence
We interviewed Rachel!
Visit the blog: Bakers Spoon.
" When I was in my twenties, my mom gave me her recipe box and over the years I have tried many of her recipes. That is what inspired me to start my blog. "
Hello Rachel, so tell us...
When did you begin your blog and what inspired you to start it?
I began my blog last August. I love to bake, have since I was little. When I was in my twenties, my mom gave me her recipe box and over the years I have tried many of her recipes. That is what inspired me to start my blog. I thought maybe there would be others that would be interested in some of these classic recipes and also in the idea of tweaking those classic recipes to make them fit with the modern times. I also started the blog because I wanted to challenge myself to learn new recipes and techniques that I didn't know.
If you could go back in time, what is the one piece of advice you would give your younger self as they started out on your blog?
Well, I guess I would say just to have fun with it and not worry about what everyone thinks. You will build a fan base because they like what you have to say not because you tailored it to meet a certain need. I hope that my blog offers fun recipes that people enjoy reading it. I am not an expert by any means but hope that I can offer help to those who are learning to bake and share recipes for others that will bring joy to others.
What is your favorite dish of all time?
My mom's chocolate mayonnaise cake with sour cream frosting. It was always a favorite cake that my mom made for our birthdays. It is so chocolatey and moist and the sour cream frosting goes so well with the cake.
Your photos are great, in your opinion what makes a dish beautiful?
While I am still learning to take great photos, I think what makes great photos is the presentation of the food, catching the right lighting but also catching a story in the process.
Do you have a secret weapon in the kitchen?
None that I have found yet. But always willing to learn from others anything that make me a better baker.
What is your earliest memory involving food?
Making chocolate chip cookies with my mom. I used to think that they were magic because they stayed chewy and gooey for days. Of course I now know the magic.
Are there any chefs that you admire in particular?
Alton Brown & Paul Hollywood. I love that Alton takes and concentrates on the science of cooking and baking. I love Paul's techniques.
If you could be a contestant or guest on any cooking show what show would you choose?
Maybe one day, the bakery I hope to open would be featured on a show like Unique Sweets or The Best Thing I Ever Ate!
Which Gourmandize recipe would you recommend? (if none take your fancy add your own and share it with us!)
This is a favorite recipe of my mom's. It is her Apple Crisp. She would make this all the time and over the years I have made it many times . Always a easy dessert but also can be served for a brunch.
Apple Crisp
5-6 medium baking apples (we use half Granny Smith and half Cortland, Macintosh, or Empire)
2 tbsp granulated sugar
1/2 tsp cinnamon
1/4 tsp nutmeg
1/2 tsp lemon juice
1/2 tsp unsweetened apples juice (optional)
1/2 cup butter
1/2 cup brown sugar, packed
1/2 cup flour
2/3 cup rolled oats
Preheat oven to 350˚F. Wash, core and cube the apples; you can peel them, but we prefer to leave the skins on. Mix apples together, if using different varieties, and place them in a baking dish. We recommend using a ceramic dish because it allows the apples to bake more evenly; a glass dish (such as Pyrex) will tend to scorch/burn the apples on the bottom. Combine granulated sugar, cinnamon, nutmeg, lemon juice and apple juice. Pour over apples and use a spoon to ensure all apples are coated. Next combine butter, brown sugar, flour and oats; with a fork, mix together to form the crumble. Sprinkle this crumble mixture on top of the apples, making sure the top is completely covered. Bake for 45 minutes or until apples are tender.
Any last words or message for our readers?
I want to thank in advance for the interest in my blog. I hope that those who come and check it out enjoy the journey that I am on. I hope that through the recipes that I share and the stories that I tell that I am able to bring joy to them.
Thank you Rachel for answering our questions and see you soon!
Published by Laurence - 24/07/2013

If you are a blogger, a chef, working in the food industry or have a website about food and cooking, and you would like to share with our community, please contact us!
We would be happy to feature you on our site.