Mrs Lupton Jones's interview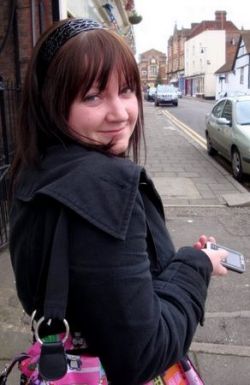 Interview by Stephanie
Visit the blog: Me & Mr Jones.
Discover Mrs Lupton Jones's favourite recipe: Shooter's Sandwich
Hello Mrs Lupton Jones, so tell us...
When did you begin your blog and what inspired you to start it?
I kept a diary when I was younger, stopped writing when I was 17 but love looking back at the things I wrote about. Blogging has provided me an easy way to start writing a diary again but with the ability to add pictures. For me my blog is half online diary, half recipe book as I tend to write it as I would have written in my diary. Knowing that other people are reading and [hopefully] enjoying my posts is just an added bonus!
Are you active in the blogging community? Have you met any interesting people through your blog or has it brought you to new places?
I have quite a few friends who have become bloggers but are unfortunately spread across several continents so am unable to spend time with them.
I'm still a small time blogger but would love to become involved in blogger events. I'm a keen tweeter which is a great way to keep up with local events so hope to become more involved with them!
What would be your choice of dish or menu if you were asked to choose your "last meal ever"?!
My last meal ever would have to be gyoza. I make them at home in big batches, I order them from a take-away - I just love them! If I make them at home I love having them with a seaweed salad - it's really filling but really healthy!
You say you are looking to improve your photo skills. We think you are succeeding very well as your photos are super. In your opinion what makes a dish beautiful and what great photo tips can you share?
You think my photos are super? Well thanks! I'm pretty critical of myself and feel I need a lot of work on taking even better photos. Lighting is key and that's my main focus at the moment - make sure the lighting is just spot on. Not too dark, not too light.
I also think that presentation is important. The right composition can make or break a good photo. Make sure it's not too cluttered and that anything in the shot is relevant to the food you are photographing.
Do you have a secret weapon in the kitchen?
I have two!
Cinnamon
- ok, so you might think to only have it as a topping for coffee drinks but it adds a real warmth to stews and chillis
Seaweed - King of umame. It is full of nutrients, low in fat and you can add it to so many things to give a little boost on flavour! Go on, give it a go!
What is your earliest memory involving food?
Salisbury steak and mash.
Enough said. It's something that inspires you to want to make better food!
I see you have a real passion for Asian cuisine. Where does this come from?
Cooking has never really been a major thing in my family - I had a pretty boring diet until I started working as a waitress in a Thai restaurant in Cleveland, Ohio. My eyes were opened to so many new flavours, textures and ways of cooking and it just went from there! I didn't properly start to investigate Asian foods until a few years ago but am now in full swing experimenting with new ingredients and trying out every new type of food I can!
Are there any chefs that you admire in particular?
I love Andy Bates and the street food that he produces - simple, easy but tasty!
Which Gourmandize recipe would you recommend? (if none take your fancy add your own and share it with us!)
I've seen a recipe for pumpkin and chocolate chip cookies that I can't wait to make - pumpkins are almost ready to be amazing at this time of year and excellent "seasonal" food for sweet and savoury recipes.
If this doesn't take your fancy, try my
Shooter's Sandwich
- ok, so it's only a sandwich but it's an EPIC sandwich!
Any last words or message for our readers?
Always try something new. I have so many new favourite foods just from living by this rule.
Thank you Mrs Lupton Jones for answering our questions and see you soon!
Published by Stephanie - 12/09/2013

If you are a blogger, a chef, working in the food industry or have a website about food and cooking, and you would like to share with our community, please contact us!
We would be happy to feature you on our site.