Suchi's interview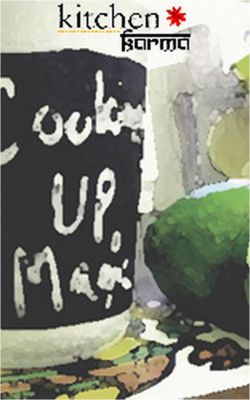 Interview by Laurence
We interviewed Suchi!
Visit the blog: Kitchen Karma.
Hello Suchi, so tell us...
When did you begin your blog and what inspired you to start it?
I started my blog about one and the half years back. Mostly it was friends who egged me on. Every time I threw a party at home or called friends home for a meal they would pester me to share the recipes. This got me thinking and since I, in turn was pestering my mother every other day for some recipe or the other, I decided to keep a journal of sorts. This is how the idea of a blog came to me.
If you could go back in time, what is the one piece of advice you would give your younger self as they started out on your blog?
I have been writing a general blog since 2006 just for the heck of it, for myself and my friends. If I had to advice my younger self, I would tell her to start the food blog then and be serious about it.
What is your favorite dish of all time?
I think one dish which wins hands down is biriyani. It's an one pot rice and meat preparation with spices.
Your photos are great, in your opinion what makes a dish beautiful?
The colours. I have a thing for colourful food, sometimes I put in veggies that I do not even like for their colours.
Do you have a secret weapon in the kitchen?
Yes several--one my phone which connects me directly to my mother in case something goes horribly wrong. Two if you are cooking Indian food and something is not up-to the mark some freshly made garam masala can do wonders. Three lemon/lime juice to balance out the flavours and add a kick.
What is your earliest memory involving food?
Strangely enough I can't remember. All that I can think of are big family eating together.
Are there any chefs that you admire in particular?
My favourite are Julia Child, Nigella Lawson, Gordon Ramsay, Vineet Bhatia and Jamie Oliver and not necessarily in that order.
If you could be a contestant or guest on any cooking show what show would you choose?
Come Dine With Me
Which Gourmandize recipe would you recommend? (if none take your fancy add your own and share it with us!)
I want to share this favourite cake recipe of mine with strawberry and mascarpone frosting. The recipe link is
Strawberry Cake
Any last words or message for our readers?
Thank you for reading through this interview. I hope you had a good time.
Thank you Suchi for answering our questions and see you soon!
Published by Laurence - 22/08/2013

If you are a blogger, a chef, working in the food industry or have a website about food and cooking, and you would like to share with our community, please contact us!
We would be happy to feature you on our site.