The Original reCAP Mason Jars Pour Cap
Google Ads

MasonJars.com

These Original reCAP Mason Jars Pour Cap are as aesthetically pleasing as they are practical.

Not only are they a fantastic for storage purposes, they are an excellent way to plan your weekly meal and help lose those extra kilos.

Gourmandize UK & Ireland love these simple glass jars as they are the perfect multi-purpose container for everyday use.
Mason Jars can be filled with all your favourite on-the-go drinks from water, tea, smoothies, and milkshakes.

See our Mason Jar recipes here.

This Christmas, give the ultimate sentimental and stylish gift with a Mason Jar.
Fill your Mason Jars with a tangy homemade jam or perfect pesto for your friends and family to enjoy; or simply place dry cake ingredients to make your favourite festive dessert, with the recipe attached.


To find out more visit MasonJars.com.
Do not place in microwave. Jars not included. Not for canning.
BPA-Free, FDA-Approved plastic, multi-purpose, reusable cap
Spill proof and top rack dishwasher safe
Made in the USA
More articles on the same theme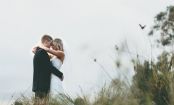 I Do Cookbooks