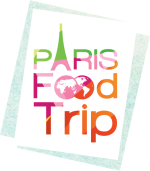 See all the nominees for the Paris Food Trip 2014!
The entries to the take part in The Paris Food Trip Challenge are now closed.
A big thanks to everyone who is taking part and for voting and sharing for your favourite candidates!
The votes and shares have been counted May 19th 2014, 00:00 GMT and any new votes and shares will not be taken into account.
The top 6 finalists with the most shares, then votes will be presented to the jury of Chefs at 750 Grammes!
The winner will be elected by the originality of their motivation article and the chosen dish to cook in Paris, along with their motivation expressed on social networks!
The UK & Ireland ambassador will be announced Wednesday 21st May - stay tuned!
See some of the nominees from other participating countries