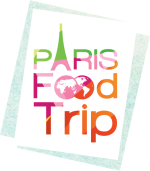 Vote for Anyonita!
Anyonita would like to be elected to take part in the Paris Food Trip 2014!
Help Anyonita to become the UK Ireland ambassador by voting, liking this page and sharing!

See all the nominees taking part

Votes and shares have now closed - thanks to everyone for encouraging Anyonita. The winner will be announced May 21st!