Carol's interview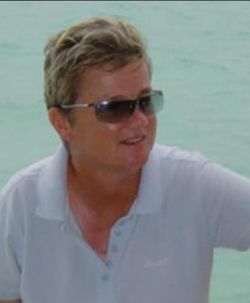 Interview by Stephanie
We interviewed Carol!
Visit the blog: Eat Slurp Burp.
" If you don't blog and have been thinking about it, don't put it off any longer just do it! "
Hello Carol, so tell us...
When did you begin your blog and what inspired you to start it?
I had been thinking about blogging for some time before I actually did. I was aware I was starting to fill my timeline on Facebook with images of food from restaurants I had visited or recipes I was making at home and felt I needed another outlet where I could waffle on to accompany these images. Then One day another foodie on Twitter @Gingeybites asked me if I blogged? It was at that point I really thought I should give it a go. My partner had just turned 30 so to celebrate I decided to take her to London for the weekend on a no expense spared wine and dine celebration. Every meal bar one was eaten at a Michelin starred restaurant, it was a one off and we had the time of our lives. I felt telling this story would make a great starting point to my blog. So on Monday 19th November 2012 Eat Slurp Burp was born. You can read that first post here http://bit.ly/10IT1Na
What kind of people do you write for?
My self first and foremost as I see my blog as a foodie diary, a place where I can look back on and reminisce. Funnily enough the more I post I actually use it to check up on a certain recipe as it's so much quicker than digging out a book! But I am always thrilled when other foodies read and compliment it's content, it's the ultimate thrill.
Are you involved in the blogging community - how do you attract new readers?
I am currently not involved in the blogging community. If I'm honest I'm not totally sure how to go about this? I'm still relitavely new to blogging, learning as I go along. That said I do put a link to any new post on Twitter, Facebook, pinterest and Instagram. Most of my readers come from these sources.
What are your goals for this blog? Where would you like to see it in the next year? Five years?
As I started this blog as my foodie diary I never thought about where I wanted it to go in the future. It's only since blogging I realise bloggers who have attracted thousands of followers seem to have other avenues opened up to them. For example invites to review openings of local restaurants, guest blogging on a popular site, guest writing in local magazines etc... I don't see myself doing this anytime soon I have a long way to go before I might even be considered.
For now I enjoy writing my blog at my own pace without any pressure. Although I do put myself under pressure sometimes.
What is your favorite type of cuisine?
Definitely French I'm a sucker for all that cream and butter, red meat, red wine naughty but irresistible. I don't go to french restaurants too often though for obvious reasons so I would say my to go restaurant would probably be Mediterranean tapas, I just love picky food . To go cuisine at home if I'm feeling lazy is to order Chinese.
If you could be a contestant or guest on any cooking show what show would you choose?
I love to watch all cooking shows but I don't think I would be brave or confident enough to go on a TV show but if I was I think it would be Master Chef or The great British bake off looks a lot of fun.
Are there any chefs that you admire in particular?
Too many to mention here but last year I was fortunate enough to eat at the Electrolux Cube ( pop up restaurant ) in London where Chef Tom Kerridge cooked for me. Eighteen diners in total so very intimate but a real fun experience. Toms food was amazing and of course it's all on the blog.
What is your earliest memory involving food?
A dish my grandmother used to make me I remember it being bits of bread stirred into hot milk with sugar, we called it pobs.
Gosh sounds like something from the days of Oliver but i loved it.
Are you or have you ever been a picky eater?
No I wouldn't say I am a picky eater but I'm not great with oily fish and most seafood.
Any last words or message for our readers?
If you don't blog and have been thinking about it, don't put it off any longer just do it! Remember it doesn't go live until you want it too.
Thank you Carol for answering our questions and see you soon!
Published by Stephanie - 14/07/2013

If you are a blogger, a chef, working in the food industry or have a website about food and cooking, and you would like to share with our community, please contact us!
We would be happy to feature you on our site.