Jules's interview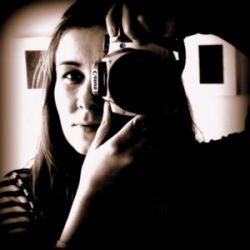 Interview by Laurence
We interviewed Jules!
Visit the blog: Butcher, Baker.
" I'm not a big fan of lots of props in food photos. The food should be the star not the table cloth. "
Hello Jules, so tell us...
When and how did you decide to start your blog?
The blog started back in 2007 when there were less than 100 food blogs in the UK. My husband & I had not long moved into our first house together, a tiny one bedroomed cottage. Our new pad only had 2 cupboards for food and a small fridge. It was time to ditch our diet harking back to our student days and learn how to cook. I'd been blogging in various formats since 2001 but this was my first food blog. After reading eatlikeagirl.com and cooksister.com I decided to start writing my own. It started out purely as a way to categorise my recipes and remind myself what I'd made and eaten in the past.
If you could go back in time, what is the one piece of advice you would give your younger self as they started out on your blog?
Make sure you have a photo in each post and proof read before you publish.
Your photos are fantastic, in your opinion what makes a dish beautiful?
Simplicity. I'm not a big fan of lots of props in food photos. The food should be the star not the table cloth.
What is your earliest memory involving food?
I remember helping my mum in the kitchen from an early age. There is a photo of my around the age of three in the kitchen wearing an apron with the word "messy" on it. What you can't see is that not long after the photo was taken I tried to blend a wooden spoon. I'm still a messy cook, but no longer try to blend utensils.
What is your favorite type of cuisine?
I love British food but also Indian. I'm slowly beginning to master Indian food.
Are there any chefs that you admire in particular?
I'm a big fan of Nigella; Her How to be a Domestic Goddess was the first cookbook I bought myself. I highly admire Michel Roux Jnr as a chef and it would be a dream of mine to eat at one of his restaurants.
If you could be a contestant or guest on any cooking show what show would you choose?
I'm not sure I could hack it as a contestant on a cooking show. I'd be the one sobbing in the corner over a failed pavlova. However I wouldn't say no to being on a judging panel.
Do you have a secret weapon in the kitchen?
Digital scales. A must if you are baking. As baking is an exact chemistry in some recipes just a few grams error in an ingredient can mean the difference between a great dish and a failed dish. I also use my digital scales to weigh water (1 gram = 1 millilitre) as this is more accurate than using a measuring jug.
Thank you Jules for answering our questions and see you soon!
Published by Laurence - 16/07/2013

If you are a blogger, a chef, working in the food industry or have a website about food and cooking, and you would like to share with our community, please contact us!
We would be happy to feature you on our site.