All About Game Meat
Google Ads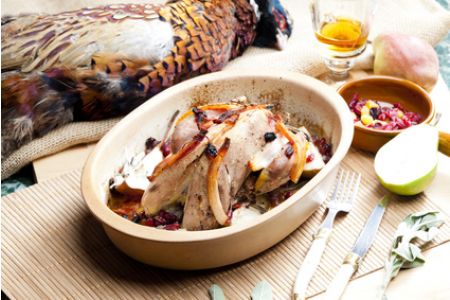 "If it doesn't have meat - it's a snack" - Ron Swanson.



Game meat:

Game meat comes from any undomesticated animal that is hunted for food or sport.

Game meat falls into two main types; furred and feathered. The type of game available ranges depending on the different parts of the world. For example, in England game meat includes guinea fowl and pheasants.

Whereas, in Africa game can include anything from antelope to rodents. Fish are generally not considered a game meat but large fish, caught for sport, are referred to as game fish.



In Season:

Game can only be bought when in season, unless it has been frozen. However, there is also farmed game in the UK, which means the game meat can be bought all year round.

When to hunt game depends very much on the season and the local laws surrounding the appropriate times to hunt particular species.

In England, game such as Duck and Rabbit are best hunted between September and February, whereas the window for hunting Geese is shorter, between November and January.

For a full list of Game Hunting Seasonality.


How to Pick it:

Some UK supermarkets stock game meat but for the best advice on the freshness of the animal and how to cook it, it's best to ask your local butcher or game dealer.

The age of the game is also vital to determine how to cook it.


How to Cook it:

Cooking game can be quite a challenge as it requires skinning, cleaning and carving the animal prior to cooking.

Most game meat is very lean, and must be carefully cooked.

As a general rule, keep the meat pink and cook it no further than medium-well to keep it juicy.


How to Store it:

Wild bird and animal game can be difficult to store as it tends to dry out quickly and become tough so to avoid this it is important to hang them to tenderise the meat and boost the flavour.
More articles on the same theme