Salted Caramel Macarons
By Wackyjacky
Taste of Paris. Delicious and decadent.
Google Ads
Rate this recipe
4.1

/

5

(

73

Votes)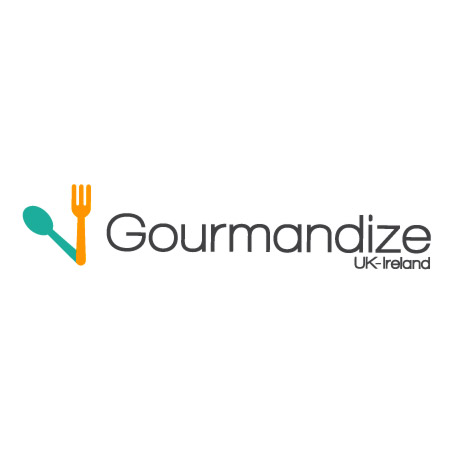 0 Picture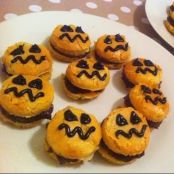 Halloween Macarons!
Ingredients
Macaron Recipe
300g Icing Sugar
300g Ground Almonds
110g Liquified Egg Whites (separated and left on the counter for at least 48hrs)
15g Coffee Extract
15g "Egg Yolk" Food Colouring
300g Sugar
75g Water
110g Liquified Egg Whites
Salted Caramel Cream
200g Sugar
330g Whipping Cream
30g Salted Butter + 140g Softened Salted Butter
Details
servings 10
Level of difficulty Average
Cost Average budget

Preparation
Step 1
1. Sift the Ground Almonds and Icing sugar together.

2. Mix the first portion of egg whites with the food colouring and coffee extract, add this to the almond/sugar mixture but don't mix.

3. Put the water and sugar in a saucepan and heat. Take off the heat and let cool. At the same time add the second batch of egg whites to the mixer and beat to soft peaks. Keep the mixer running and when the syrup cools slowly pour it down the side of the mixer and keep mixing until the meringue cools.

4. Fold in the egg whites in 3 additions and mix gently until it flows like magma. The mixture should fall from your spatula in smooth ribbon and should disappear into the batter in about 10 seconds.

5. Add the mixture to a piping bag fitted with a plain tip and pipe into rounds about 3.5cm in diameter on a parchment/silpat lined baking sheet. Let the pipped shells sit out for 30 minutes to enable them to develop a skin before baking.

6. Preheat the oven to 180C before baking for 12 minutes opening the oven door quickly twice. Once taken out of the oven slide the parchment/silpat onto a wire rack to cool.

Make the Caramel

1. Add about 50g of sugar to a saucepan, let this melt then add another 50g sugar and let this melt. Continue three times until all 200g of sugar has been incorporated and melted.

2. Let the syrup caramelise until it has turned a very dark amber. Remove from the heat and add the 30g butter. Add the cream which will spatter and bubble and may seize up and harden but will melt in the next stage.

3. Put the pan back on the heat. Pour into a dish and cover with plastic wrap to avoid it developing a skin. Let this cool, I left it about 10 minutes which was not enough as it melted the butter in the next stage so let it cool until it wouldn't melt butter.

4. Beat the remaining butter for 8 to 10 minutes and then incorporate the caramel in 2 additions. Add this to a piping bag fitted with a plain tip and pipe into half of the shells and then sandwich another shell on top. Store the Macarons in the refrigerator for 24hrs and then remove 2hrs before serving.

​