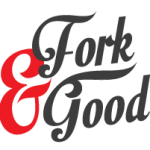 Awesome Vegan Snack Bites
Quick to make, easy to eat and good for you to boot!
Google Ads
Rate this recipe
4.8

/

5

(

56

Votes)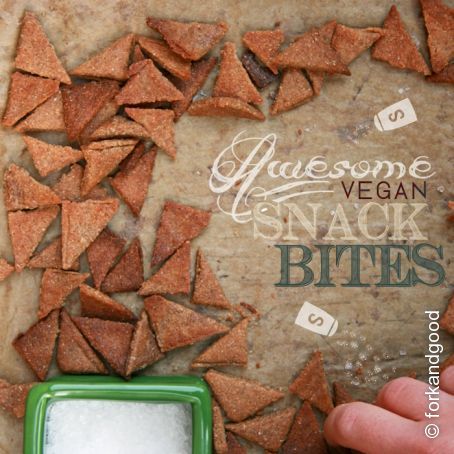 3 Pictures
Ingredients
200g wholemeal Rye flour (I used doves because they are the best in my opinion)
50g coconut oil (if you really can't find any
use 3 tablespoons olive oil instead)
100ml boiling water
1 tablespoon onion powder
1 tablespoon garlic powder
1 teaspoon sea salt
1 tablespoon balsamic vinegar (On the advice of a vegan friend
checking the back of mine
showed that it was a vegan brand
but you'll need to check the back of yours to be sure)
2 tablespoons olive oil
Details
servings 4
Level of difficulty Average
Preparation time 15mins
Cooking time 40mins
Cost Budget Friendly

Preparation
Step 1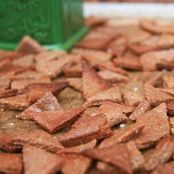 Preheat your oven to 180°C/ gas mark 4. Line a baking sheet with greaseproof or baking parchment. Grease it with a little oil and set to one side.
Step 2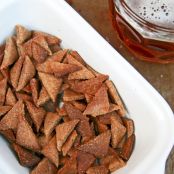 In a bowl mix the flour with the onion & garlic powders. Melt the coconut oil and add to the mixture, give it a good mix until it is all combined. Next add the boiling water, bit by bit until it forms a dough. It shouldn't be too dry or too wet/sticky. Add more/less water depending on how your dough is in this process. Once you've bought it all together, knead it for a few minutes, leave in the bowl to one side for 10 minutes.
Step 3
Next up, on a floured surface, roll out your dough to about 4mm thick. It should stretch out to be about 20cm by 20 cm but don't worry too much if it doesn't. I usually roll mine out to a certain thickness on the counter and then finish it off on top of the baking sheet (held straight by a helper) as the dough is too thin to move once it's rolled out. This is quite tricky, so do it whatever way is easiest for you. The only thing to make sure of is that the dough is the same thickness everywhere, or else it won't cook evenly.
Step 4
Using a pizza cutter, cut the dough into squares, keep making a grid of squares before finally splitting them in half to make triangles. I couldn't explain it very well, so here is an awfully drawn cartoon of what I mean. Once you've done that, brush a little extra melted coconut oil onto the top.
Step 5
Pop the sheet into the oven for about 40-60 minutes, keeping an eye on it the whole time. Make sure it doesn't burn, and if they are cooking quicker on one side more than the other keep turning the sheet it's on. It's done once it's darkened. It still might be a little soft to the touch, but not exceedingly doughy. Pull it out and let it cool.
Step 6
Once it's cooled, it should have hardened. If not, then it's probably not completely cooked, you can pop it back in the oven for a little bit, or just go with it. A few soft ones can be a nice surprise :) Carefully break the triangles up. Keep the oven on, but turn it up to 200°C/gas mark 6.
Step 7
In a large bowl, place the olive oil and balsamic vinegar. Give it a mix. Next pour the triangles into and coat the mixture. Lay out onto the baking sheet, sprinkle with sea salt and bake for another 5-10 minutes in the hotter oven.

Pull out, leave to cool, and serve. Keep in an airtight container for freshness and stuff.

​

Experiment with flavourings, too. I also tried using a BBQ seasoning, and I experimented with different oils (peanut oil with a little 5 spice was a winner too). The opportunities are endless.