Asian Chicken Noodle Soup
By katelyn1407
Chicken noodle soup is a hearty soup that is perfect for a cold winter's day, for helping you get over a cold, or just for any day when you have a craving for chicken, noodles, and vegetable goodness.
Google Ads
Rate this recipe
4.6

/

5

(

15

Votes)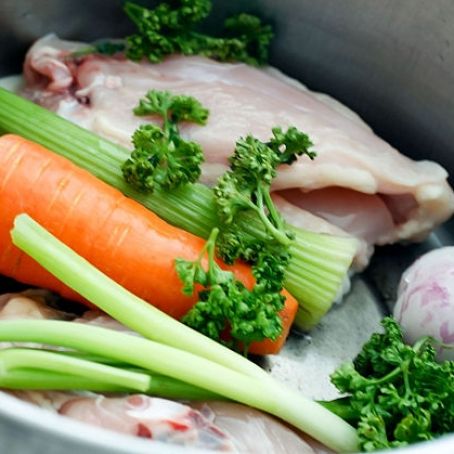 3 Pictures
Ingredients
2 chicken breast
4 diced carrots
4 diced celery stalks
3/4 white onion
3 sprigs fresh parsley
1 tsp. garlic powder
1 tsp. black pepper
1 tsp. salt
A few dashes of poultry seasoning
2 cups egg noodles
2-3 low sodium bouillon cubes
1 tbsp. butter
Details
Level of difficulty Easy
Cooking time 60mins
Cost Budget Friendly

Preparation
Step 1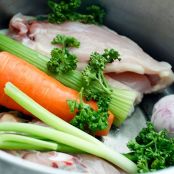 Add the chicken breasts, celery, carrots, onions, and parsley in a large pot. Place 2 large chicken breasts, 2 chopped celery stalks, 2 chopped carrots, 1/2 a diced white onion, and 3 springs of fresh parsley into a large pot.
Step 2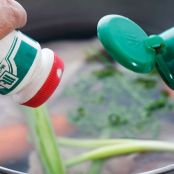 Cover the ingredients with water and add seasonings. Cover the ingredients with water and add 1 tsp. of garlic powder, 1 tsp. of black pepper, and 1 tsp. of salt.
Step 3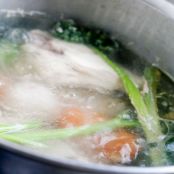 Bring the ingredients to a boil and reduce the heat. Then, cover the soup and let it simmer of 1 hour. This will blend the ingredients that will make up the
chicken soup stock.
Step 4
Skim off any foam that rises to the top. This will make the soup's stock even tastier.
Step 5
Remove the chicken and set it aside to cool. Place it on a plate.
Step 6
Strain the stock into a bowl. Then, transfer it back into the pot and place it on the range.
Step 7
Add stock cubes and allow them to dissolve by bringing it to a boil. Add additional seasonings to taste.
Step 8
Pick the meat off the bone and set it aside. The chicken in the soup will be free of bones.
Step 9
Chop up the carrots, onions, and celery and sauté them in a tablespoon of butter. Peel and dice 2 carrots and dice 2 celery stalks and 1/4 of a white onion and saute them in a tablespoon of butter until they're tender. This should take 3-5 minutes.
Step 10
Add the chicken, carrots, celery, and onion into the stock and bring to a boil for 5-10 minutes or until carrots are tender. After five minutes, you can start testing the carrots to see if the soup is ready.

Add 2 cups of egg noodles and cook uncovered for 10-12 minutes or until the noodles are tender.

Serve. Serve this delicious simple chicken noodle soup by itself or with a loaf of bread.

​
Like these recipes? Then you'll love