Nonna's Apple Pie
By eobertelli
This is my grandma's recipe for apple pie that I have been using for years and no other recipe beats it in my opinion. It has a lovely soft pastry with a crunchy crust and a hint of lemon, and a delicious soft apple and cinnamon filling. It really is the best apple pie I've ever had. Excellent on its own, with cream, custard or ice cream.
Google Ads
Rate this recipe
4.1

/

5

(

78

Votes)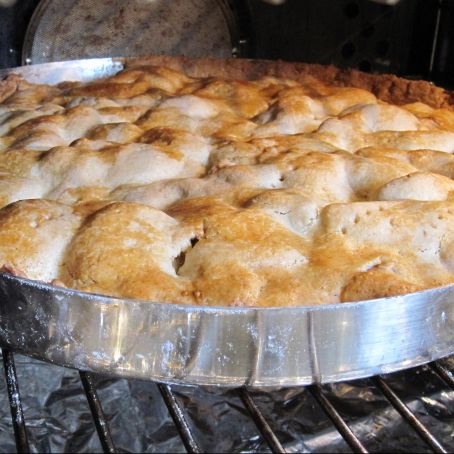 6 Pictures
Ingredients
75g butter
150g caster sugar
300 g plain flour
grated rind from one lemon
1 egg
1/2 packet of lievito vanigliato (vanilla baking powder
or 2 tsp baking powder and a dribble of vanilla essence)
5 apples
sugar and cinnamon for sprinkling
Details
Level of difficulty Average
Preparation time 60mins
Cooking time 45mins
Cost Average budget

Preparation
Step 1
Peel and slice the apples into small chunks. Pop into a pot with a little water and a sprinkling of sugar and put over a low heat until they start to go a little soft. Let them cool.
Step 2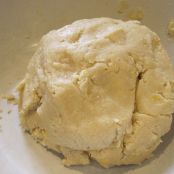 To make the pastry, put the sugar, flour and lemon rind into a large mixing bowl. Cut the butter into small cubes and add to the mixture. Rub in the butter with your fingertips (cold hands work the mixture better!) until the mixture resembles breadcrumbs. Now add the raising agent (lievito or baking powder) and the egg and mix. A pastry will start to form but will be very dry so add some cool water, a very small splash at a time, using your hands to form the pastry into a ball. When it forms a ball easily and leaves the sides of the mixing bowl clean, it is ready to be wrapped in cling film and left for 30 minutes in the fridge.
Step 3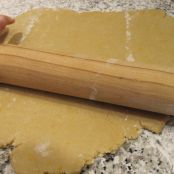 In the meantime, preheat the oven to 190 degrees C, grease a large pie dish and then dust a clean, flat surface with flour. When the pastry has been in the fridge for half an hour, remove it and take about 2/3 of it to form the base of the pie. Use a long rolling pin, dusted with flour, to roll out the pastry evenly. When it has been rolled out enough to cover the bottom of the pie dish, with excess for the sides, roll it up around the rolling pin and carefully transfer it to the dish. Use excess pastry to cover up any tears or holes.
Step 4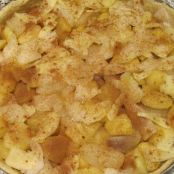 Place in the oven for bout 5 mins. This cooks it a little which avoids having a soggy base later on! Remove from the oven and arrange the apples into the dish. Make sure they cover the base and make a nice pile. If you find you haven't prepared enough apples at this stage, you can always use a peeler to peel more apples directly into the pie (peeling makes the pieces thin and will cook like the already slightly cooked apples). Then sprinkle sugar ( I like to use demerara sugar, but normal white sugar will do) and a good amount of cinnamon over the apples.
Step 5
Roll out the remaining 1/3 of the pastry to make the lid and place onto the pie, closing the edges well. Prick a few holes into the pie lid with a fork and you can glaze the pastry by brushing on a little milk or whisked egg.
Step 6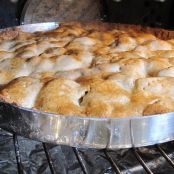 Pop in the oven and leave to bake for about 45 minutes. You may want to open the kitchen door, and all your inside doors in fact, to allow the amazing smell to reach every corner or the house. It truly is the best smell ever.
Step 7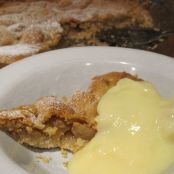 Remove from the oven when the pastry has turned crisp and a golden brown colour.

Leave to cool a little and serve with cream, ice cream or custard. Or, if you can hold off 'till later, enjoy cool with a nice cup of tea.

​
Like these recipes? Then you'll love